How to Heal Burnout and Feel Good Again
a meditative immersion for healthcare professionals
Physician, heal thyself.
You've given so much to heal others. Now it's your turn to receive.

In this course, you will...
-recognize aspects of yourself that weren't part of your training.
-wake up parts of yourself that shut down.
-learn an actionable definition of wellbeing.
But most importantly, you will begin to heal burnout and
feel good again by balancing your three bodies.
What are The Three Bodies, you ask? For too long, healthcare has ignored those aspects of you that mean the most, such as joy, satisfaction, and finding meaning. That's because our model of human being is machine-like - organs, cells, and atoms. That model is long overdue for an overhaul. You're not defined by just a physical body. You're not defined by just a mind. You are much more than that. These many aspects of you are The Three Bodies - a complete representation of you. No part of you should be ignored. No aspect of you should be stuffed into a box.
You're not a machine.
You're a human being.

Sign up now. Let's get started...

Your Instructor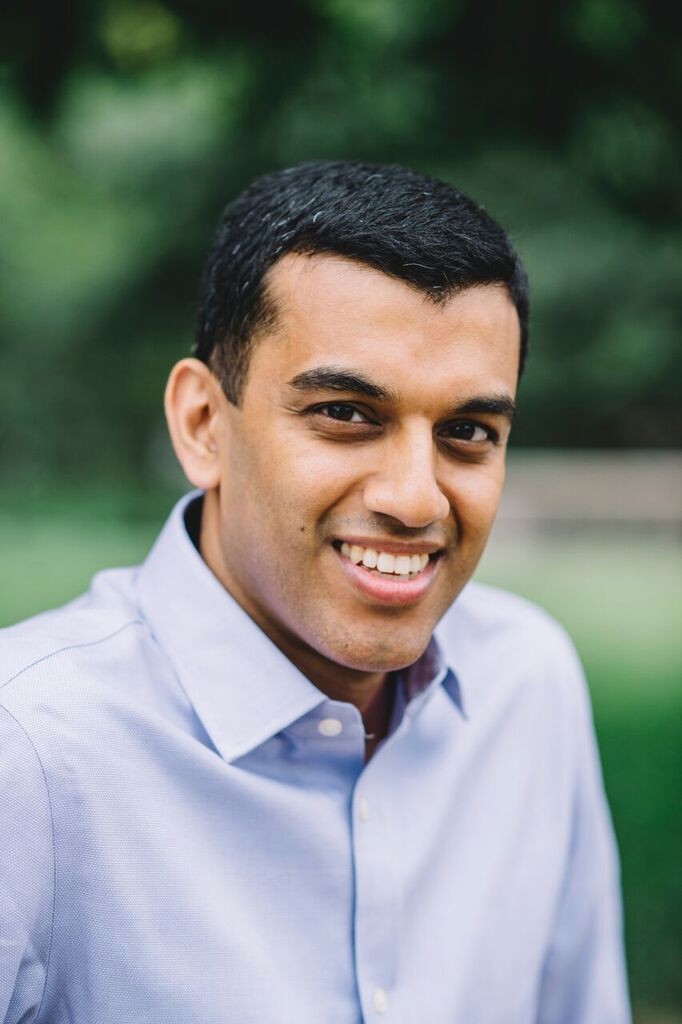 I'm a Board-Certified, practicing Emergency Physician with a Master's degree in Management. As a child, I was surrounded by the teachings of Advaita Vedanta (the philosophy of non-duality). I began to see that life could be lived from two perspectives—as a character in a story, and as something beyond all stories. My journey and work has been to clarify and integrate these perspectives. Looking at the world anew can reveal unseen aspects of who we are. The result? We experience ourselves and our world more clearly, fully, and intimately.
Class Curriculum
Part 1: Building the foundation
Available in days
days after you enroll
Part II: The Three Bodies
Available in days
days after you enroll
Frequently Asked Questions
How will this course cure the burnout I'm feeling?
Burnout is something that touches your very core. It can't be erased with a few concepts and a quick fix. This course sees you for who you are - a complete human being, not just a body. We see all of you and engage all of you. Nine presentations to introduce you to your three bodies and help you experience them are just the beginning of this course. We also include worksheets to personalize the knowledge and apply it in your life. Then we go a step further. Included in this course are three profound meditations (over 2.5 hours worth) that will immerse you in your three bodies. You will literally experience them. These meditations guide you to recognize and wake up each of your three bodies, which have likely been shut down by working in an environment that just doesn't get you. These meditations can be done again and again at your own convenience to further sharpen your insights, experience wellbeing, and kick burnout to the curb. There's no other course like this on the planet.
What's unique about this course?
This course is the only one we know of that actually addresses the core problem causing burnout. We dare to challenge healthcare's incomplete understanding of you. We dare to define a new model of the human being - of you - as three bodies. And we dare to show you just how practical your three bodies are by working with them to heal burnout and feel good again. Furthermore, the meditations included in this course can't be found anywhere else. They were specifically designed to make the knowledge in the presentations your own direct experience - the experience of wellbeing.
How do I know if this course is for me?
This course was carefully designed by a practicing physician with a particular kind of healthcare professional in mind. You will absolutely benefit from this course if the following apply to you:..... (1) You are a skilled healthcare professional who has dedicated a lot of time and energy to your career..... (2) You really care about patients, but aren't sure if the system you're in cares about you..... (3) After many years in healthcare, you feel like you're starting to burn out, or have already burned out..... (4) You're serious about finding for a way to heal burnout NOW..... (5) You're willing to dedicate yourself to something that gives results NOW..... (6) You're willing to challenge old assumptions about yourself, your training, and about healthcare to experience wellbeing.
How long do I have access to the course?
How does lifetime access sound? After enrolling, you have unlimited access to this course for as long as you like - across any and all devices you own. Go through the course as many times as you'd like - you will discover new insights and experiences each time.
When does the course start and finish?
The course starts now. It is a completely self-paced online course - you decide when you start and when you finish.
What if I am unhappy with the course?
This course was designed specifically for healthcare professionals to feel good again and cure burnout. This content simply can't be found anywhere else. Having said that, we would never want you to be unhappy. If you are unsatisfied with your investment, contact us in the first 30 days for a 50% refund.